HERE'S THE SECRET AND AMAZING POWER OF THE "OPEN G GUITAR TUNING" - that allows even TOTAL BEGINNERS to start playing in a few moments, without having to learn painful chords:
When you tune your guitar to what is called "open G tuning" - and I will show you how to do that step by step right at the beginning of my digital video course - then you will be able to play major chords INSTANTLY, with only ONE FINGER! It literally only takes a couple of minutes! Watch my video above and you will see for yourself just HOW EASY PLAYING THE GUITAR CAN BE!
Piece of cake. You just need to learn WHERE to put the finger while strumming the strings - and this, too, only takes a few minutes using this digital video course.
In this "Open G method guitar course", I will teach you how to play along within minutes and even how to ROCK 'N ROLL IN A MATTER OF AN HOUR OR EVEN LESS - even as a total beginner! Watch my video above and you will see for yourself just HOW EASY PLAYING THE GUITAR CAN BE!
<
You can play along to songs practically INSTANTLY even if you have never played the guitar before! And I GUARANTEE YOU THAT!
In my video guitar course "OPEN G GUITAR for BEGINNERS" I will teach you all you need to know in order to REALLY start playing within the very first hour, or less!
Now, this sounds amazing, but it's as simple as that! I have been playing the guitar for almost 50 years, and most of my life I have used regular tuned guitars (what is called "standard E tuning"), just like probably 90% of all guitar players. As just about every beginner, back in the day, I had to learn all the "chord shapes" (or "finger shapes"), that is how and where to put the fingers of the left hand on the strings in order to get nice sounding chords. These are necessary if one wants to play the guitar. But it takes soooo long to learn and practice these chords, right? And it hurts the fingers, too, at least until you develop callouses on your left fingers. If you already tried to play the guitar, maybe even took a few lessons, you most probably already know what I'm talking about. It just takes too long.
I have been playing the guitar in bands back on high school, I have started to compose own songs about 40 years ago, and I have performed songs - both covers and my own music - and recorded music for all these years now. I have over 1600 music videos on Youtube alone. You can also listen to my original music on Reverbnation.com/mikemalak/songs --> Reverbnation.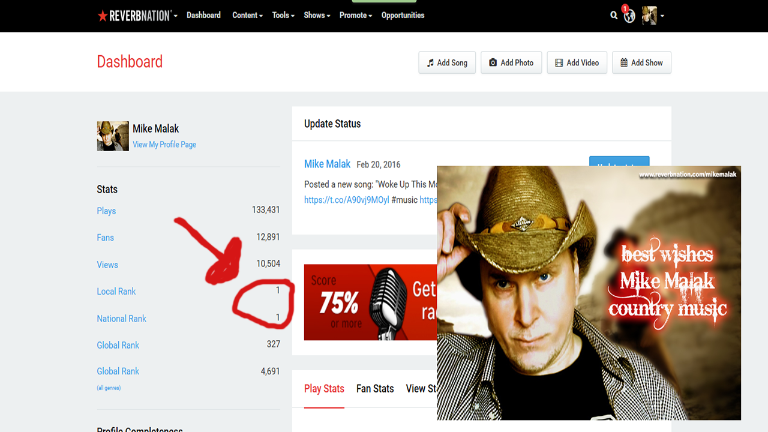 And over all these years, many friends approached me many, many times asking "Mike, can you teach me some chords?". And I did.Well, I tried... but most of them gave up playing quickly simply because it is hard work, learning chords and practicing them over and over, many weeks, and even months. So people asked me: "Hey, isn't there a simpler and faster way to learn how to play chords?".
DOES THIS SOUND FAMILIAR TO YOU?

You've tried guitar course but it was just too difficult

You got lost in the lesson, it was too much, too fast

Learning and practicing the chords was painful

It just took too long
THERE ACTUALLY IS A MUCH FASTER WAY TO GET STARTED EVEN AS A BEGINNER - and it's called the "OPEN G GUITAR TUNING"! Let me explain what that is:
Open G tuning is a special way to tune the strings of the guitar. There are many other ways to tune the guitar, and famous guitar players such as Mark Knopfler (Dire Straits) or Keith Richards (Rolling Stones) have been doing this for many decades. Tuning a regular guitar (which usually is tuned in "standard E" tuning) to Open G takes a couple of minutes. I will teach you how to do that at the beginning of my video course "Open G Guitar for Beginners".
The Open G tuning has been used for banjos and other instruments for a long time, and at one point, guitarists like Keith Richards, Joni Mitchell and Mark Knopfler started playing some of their biggest hits in open tuning. For certain songs like "Honkytonk Women" you need the open G tuning in order to play along in the same way like Keith Richards plays this song. AND I WILL TEACH YOU TO DO THAT, TOO! All this included in my OPEN G GUITAR for BEGINNER video course! (CHECK OUT THE VIDEO AT THE TOP OF THIS PAGE!)
The fantastic thing about the open G tuning is this: you can play a the major chords with just ONE FINGER! And because the strings are set up in a special sequence (the tuning), you can play certain chords even WITHOUT putting ANY fingers on the fret board! This way of tunig the guitar has many advantages and will allow you to start playing the guitar within just MOMENTS after you have tuned it to open G. And this is so super simple to do - the tuning itself takes only a couple of minutes.
THIS MEANS THAT EVEN AS A TOTAL BEGINNER YOU WILL BE ABLE TO PLAY ALONG TO THE FIRST SONGS IN JUST A FEW MINUTES!! Even if you don't know any chords at all at this point, and have never played the guitar before, this will be possible for you with the OPEN G method I will teach you in this video course.
All you need is your guitar, and together with me you will be able to tune the guitar in just a few minutes, and then you will INSTANTLY be able to play chords on the Open G tuned guitar! I've created this course in an easy going style, just like you and I sit together in the den and start playing together. It's supposed to be FUN while at the same time you start PLAYING THE GUITAR!
You've never played guitar before or have no musical experience

You think you're too old

You think for fingers are not made for playing the guitar

You think you're just not talented enough
Yes! It's REALLY THAT EASY!! With OPEN G GUITAR for BEGINNERS you will literally start playing along with me within JUST MIUTES!
BUT EVEN IF YOU ALREADY PLAY THE GUITAR, this video course will be of great benefit to you: if you know how to play in standard E tuning, and you'd like to change up you music and evolve as a guitar player, using the Open G tuning will be a perfect way for you to do just that! I will show you how to get more out of your guitar using the very same techniques, riffs and little tricks such as Keith Richards from the Rolling Stones! If you feel you got stuck a little in your development, and it's about time to spice up your skills, this video course will put you on the right track - pun intended :-)
All this is included in my OPEN G GUITAR for BEGINNERS video guitar course:
- complete training on how to quickly tune your guitar to Open G

- complete training on how to play all major chords

- complete training on how to play minor chords (don't worry, I'll explain the difference between minor and major chord also in this course in case you don't know yet)

- several exercises to get you started playing along to songs right away

- complete tutorial on HOW TO PLAY HONKYTONK WOMAN in the style of Keith Richards - I will teach you how to play along to this great Stones song

- AT THE END OF THIS VIDEO COURSE WE WILL EVEN COMPOSE A FIRST NEW SONG TOGETHER! After you have practiced the techniques a little while, you will be able to put together you VERY OWN NEW SONG!

- all in all you'll get about 6 hours of video teaching - you can access these videos at any time and you can also download them if you like. The videos can be viewed on any computer or mobile device. You can go through all the exercises as often as you like - a lifetime guarantee even - and practice and repeat until you got all the riffs, chords, and skills under your belt. This alone has a value of at least US$ 99.00 - around SIX HOURS of video training!

- additionally, you will get about a dozen PDF files with chord charts to make it even easier for your to learn the chord positions, for you to download, print out and review at any time. These charts will help you to play the chords even faster.

- you will also get about a dozen backing track in MP3 format for you to download, that way you can play along to the exercises and songs anywhere you like. Just put them on your phone, tablet or computer, crank up the music and play along! But you can also pick ANY other song and start playing along!

- you'll get my support by help desk or email and I will do my very best to help you get the most out of this course! I'd love to hear how you play after practicing and learning with my video course, so please do contact me and let me listen to your recordings!

- you'll get access to my private FACEBOOK GROUP

- EXCLUSIVE BONUS: practice for at least 2 weeks with my guitar course in order to get the basic riffs and chords down, and I will OFFER YOU TO CHAT WITH ME 1-on-1 in real-time to help you with your playing, or we can go through a song idea you might have. This means you'll get a 1-on-1 custom, personal guitar lesson included in this video course package! This offer is limited to customers who BUY ON THIS PAGE RIGHT HERE and stick with it for a just 2 weeks of practice! This is an additional value of at least US$ 35 for a one-on-one guitar training!

- you will have access to ALL updates during your LIFETIME access to this course! All additional material I will add, additional videos etc. will be available to you! When participants ask for help with any techniques or riffs, I might add more videos to the course, and you will be able to watch them, too!
AND ALL THIS IS AVAILABLE TO YOU NOW - JUST CLICK THE BUTTON BELOW
GET THE COMPLETE VIDEO COURSE "Open G Guitar for Beginners" for the killer price of
ONLY US$ 35 (that's about US$ 29 reduction on the regular price if you buy on THIS PAGE!) -
just one single payment, no monthly or additional fees -
that's just the price of a single decent guitar lesson.
A small investment into music skills which will bring you a lifetime of joy!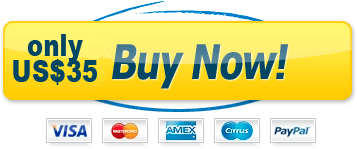 QUESTIONS?? Go to the bottom of this page to ask me. Some answers to commonly asked questions:
WHO can use this video course? - ANYONE can use this video course. You just need a guitar. It's however NOT very much suited for children - that depends a little on the individual kid - but anyone 12, 14 years or older can learn how to play the guitar with my course.
AS A BEGINNER, can I use this course? - Yes, absolutely. You can. You do not need prior skills. If you DO already know how to play, it is of course no problem at all. You will still be able to learn new and amazing skills.
HOW LONG do I need to practice each day? - You do not need to practice EVERY day. It would help you to learn faster, of course. But if you could practice just 30 minutes each day, or even 15 minutes, that would be great.
WHEN will I be able to play along to songs? - In fact, you will be able to play RIGHT AWAY, basically in under 1 hour, tops. But realistically, in order to play all by yourself to any song, provided you practice a bit each day, you sould be able to play to songs within somewhere around 1 - 2 weeks. The more you practice, of course, the faster this will happen.